A Program Focused on Growth
Grispi provides customer support for startups, with benefits like $100 to $10K in loans, mentoring, investor introductions, and more to help you scale successfully.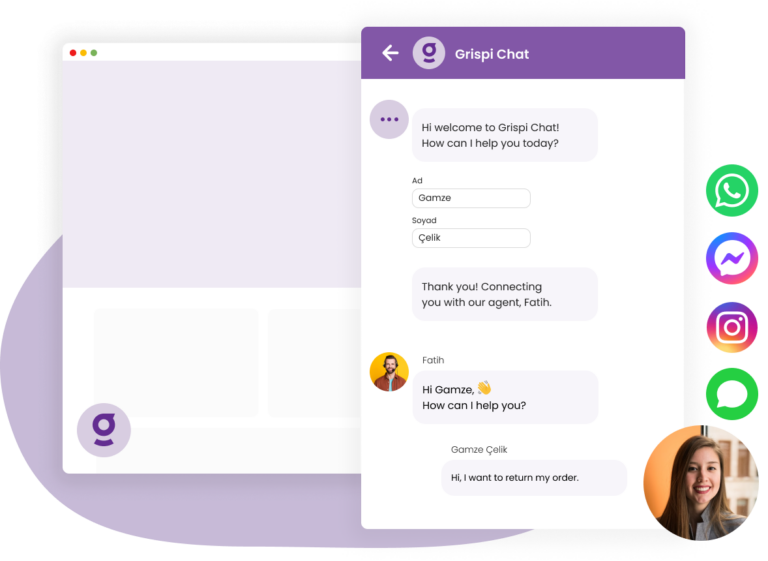 STARTUP CUSTOMER SERVICE MADE SIMPLE
Support Customers From Single Platform
Equip your startup with software to resolve customer issues fast across all channels.
Unlimited Access to Our Community
Engage with our community of founders and customer experience leaders. Learn best practices, grow your network, and strengthen your business strategy with expert guidance.
We know that the price matters. During the program, you have access to Grispi products and training.
Build a Service Solution That Works For You
Do more without increasing headcount. With our AI powered capabilities, you can set up chatbots to provide support even when you're logged off. Use AI to suggest help center articles and respond to FAQs.
Multitasking is second nature for you, so accomplish even more with powerful automation. Do things like automatically route a customer to the right team member or instantly respond to a ticket with predefined answers.
Integrate and connect apps like Whatsapp, Instagram, Google Play, Call Center, and more, so you have a complete view of your customers. You can even build custom apps using our simple APIs.
To apply to our growth-oriented startup program, all you need to do is fill out our form.